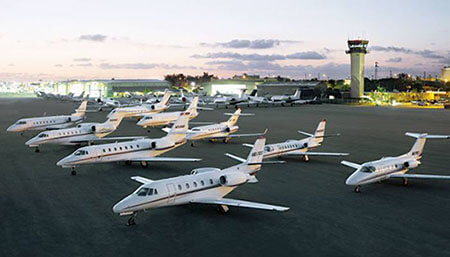 PRIVATE JET CHARTER
Private jet for Business
In this era when time is money, your business requires the use of Private jet to meet vital and competing targets.
Keeping your business flying means getting to appointments on time and to present yourself in a prestigious way. Expansive cabin interiors, technological enhancements and luxury seating also mean that passengers can recline in complete comfort for the duration of the journey and arrive refreshed at their final destination. You can entrust us the complete management of your aircraft and a guaranteed professional approach saving you a great deal of travelling hazards.
Private jet for Leisure
A private jet charter also takes the stress out of travelling for leisure. Whether journeying alone, as part of a small party or family, the generous cabin interior of a private plane allows for luxurious comfort and complete privacy during a flight.
Using a private jet to get to a holiday destination ensures the additional benefit of access to private terminals for faster security check-ins, ensuring that more time is spent enjoying the getaway instead of waiting in line.
Fly with us and discover why Helitour's is your partner of choice.